LPS Portimão PRO 2022
Pro Series Street
---
Passeio da Ribeirinha - Portimão
6th to 8th MAY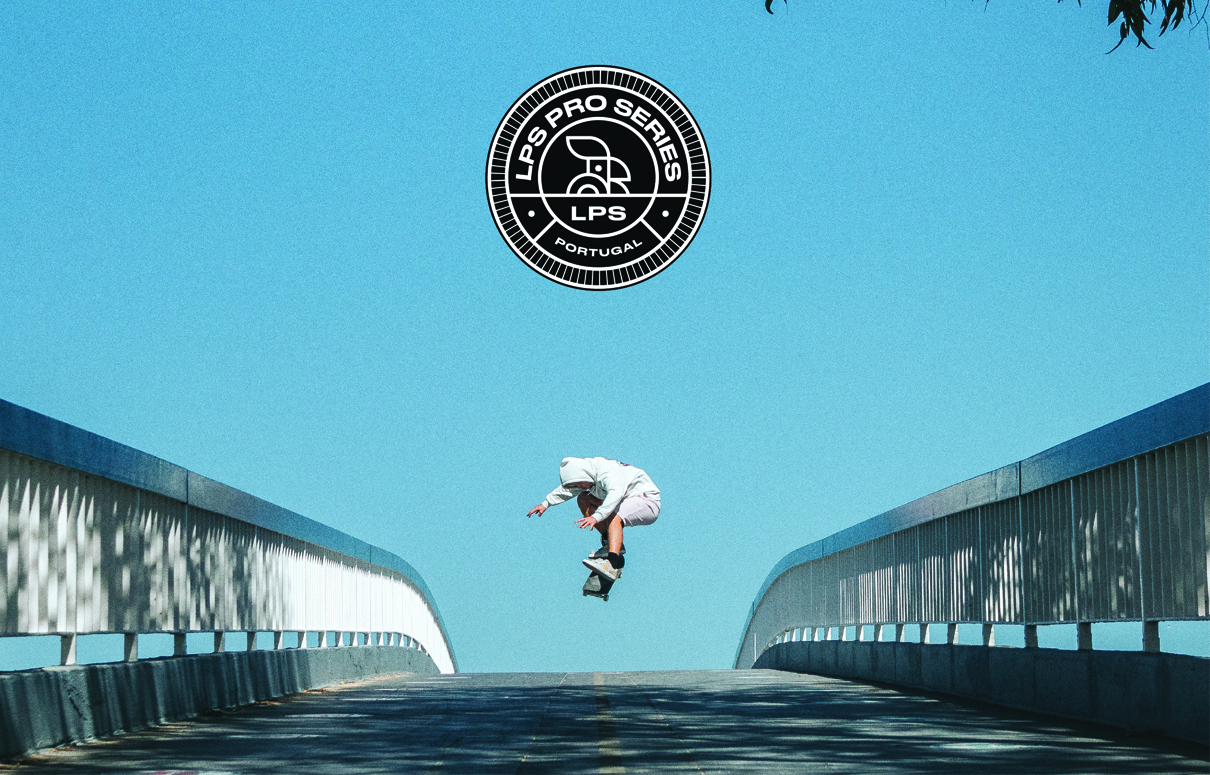 Últimas notícias
Nenhuma notícia encontrada.
About the event
LPS PORTIMÃO PRO SERIES is a skate competition in STREET, open to national and international athletes registered in their countries' federation, recognized by World Skate World Skate, the governing body for skateboarding and roller sports, officially recognised by the International Olympic Committee.

The event features MEN and WOMEN categories, ranking Portuguese athletes for National Open and for Champion of LIGA PRO SKATE 2022.

LPS PORTIMÃO PRO SERIES runs at the same time of second and last run of National Championship, to select National Champions under 11, under 13, under 15, under 17, and under 19 MEN and under 13 and under 17 WOMEN, and first run of Masters Series, the STREET Competition for over 30.

The event will be as follow:

Nacional Championship

MEN

Qualification run – 8 first athletes qualifies to finals

WOMEN

Qualification run – 8 first athletes qualifies to finals

LPS LPS PORTIMÃO PRO SERIES



MEN:

Qualification run, Half finals and Finals

WOMEN:

Qualification run, Finals

SKATE PARK

The competition venue has been designed to offer several obstacles ramps   suitable for competition level.

From crubs to ramps, athletes can select where to best shine their artistic performance.
Athlets registration
Registration in your countries' federation is needed. If you are a Portugal's resident you just need to register on the 6th May from 9:00AM to 7:00PM at the event's registration office.
Registration is free, your must register before May 5
th
in registration platform
LIVEHEATS | LIVE SCORING AND COMPETITION MANAGEMENT PLATFORM FOR SPORTS
.
Access granted to all Portuguese athletes, non Portuguese residents in Portugal, to all European athletes and to up to 30 non European athletes.
Non European athletes must get their approval by event organization. For that, should send their desire of registration to email
INFO@LIGAPROSKATE.PT
.
Public access
LPS PORTIMÃO PRO | PRO SERIES STREET OPEN is held in Passeio da Ribeirinha, Portimão, lent by Câmara Municipal de Portimão in a venue specialy designed for the event, that holds 1000 seated and 3000 standing individual spaces.

Public access is free, fulfilling all security and sanitary measures requested for sports venues in Portugal.

We are looking forward to your visit. Come to discover Portimão and Portugal.

Enjoy a high level sports event, designed to fit athletes and the public needs.
SCHEDULE
Event will be held from May 6th to 8
th
with the following competitions:


AM LIGA NACIONAL – Amateurs National Championship-LPS PRO SERIES – International Championship OPEN STREET-LPS MASTER SERIES – MASTER Championship OPEN


May 6th9:00AM – 1:00PM – Athletes Acreditation


9:00AM – 7:00PM – Medical exams an the venue
10:00AM – 4:00PM – Training
4:00PM – 5:00PM – OPEN QUALIFIER WOMAN
5:00PM – 8:00PM – OPEN QUAIFIER MEN
8:00PM – 10:00PM – OPEN QUALIFIER
May 7th
9:00AM – 3:00PM – AMATEURS QUALIFIER
3:00PM – 7:00PM – AMATEUR FINALS
7:00PM – 9:00PM – PRO TRAINNING
9:00PM – 10:00PM –MASTER FINALS
May 8th
10:00AM – 12:00AM – QUARTER FINALS PRO
3:00PM – 5:00PM – FINALS WOMEN PRO
5:30PM – 7:00PM – FINAL MEN PRO
7:00PM – 8:00PM – AWARD CERIMONY PRÉMIOS
Directions
Passeio da Ribeirinha
Next to REPSOL gas station, Portimão.
The event venue is specialy designed to meet athlets and public needs.

PORTIMÃO, PASSEIO DA RIBEIRINHA

LATITUD:  37° 8'5.46"N

LONGITUD:  8°32'6.05"W

TRAIN: ALFA PENDULAR, INTERCIDADES, REGIONAL E INTER-REGIONAL

BUS: REDE EXPRESSOS